IIDSC 2022, 15th to 18th of Sep'22  – 3 Days of Fun and Learning
One on one with Therapy Professionals |  IIDSC Awards for Work Done in Covid Times |  Tribal Dances of India
It was a bright and sunny day that welcomed Day 3 of IIDSC. Like Day 2, the day began early with the cyclists and Yoga enthusiasts all ready to get active. It was a day where the therapists were requested to share their expertise with the audience.
The conference began with a speech by our self-advocate. The newly crowned Mr. India IIDSC 2022, Mr. Sharan Delhivala was the speaker. He enthralled the audience with his speech –a clear and precise presentation that earned him a standing ovation. ( Pics 2 and 2.1). You just had to hear him to know why he was selected Mr. India at IIDSC 2022. A very touching moment was when Dinal Jain, the previous day's keynote speaker came to encourage Sharan before his speech. Our self-advocates show the way when it comes to camaraderie and love.
The therapists then began their session. They included:
Physiotherapy – Ms. V. Mithula and Ms. Srilakshmi R | Occupational Therapy – Ms. Hemamalini Sowmithiri | Speech Therapy – Dr. Sharanya Krishnan | Nutrition – Ms. Parini Delhivala | Counselling – Dr, Surekha Ramachandran | Special Education – Ms. Tejal Shah.
Parents could not stop asking doubts and the therapists patiently handled each question. We all know the importance of therapies for our children and parents benefited from this session. This apart, there was a one-on-one session with these therapists in the evening. And the therapists were willing to go the extra mile if it could help a child improve.
The session was followed by a session on alternative therapies.
It was an experience that parents would remember. Our ace story teller, Ms. Shivani Dhillon, shared her inputs as a story. Parents now understood why Shivani aunty's session is always packed and why they do not want to miss Shivani Aunty's session.
The Dance and movement therapy session got the parents on the dance floor. Speaker Sia Mirchandani ensured that no parent was sitting and everybody got active. It was a wonderful form of activity for our self-advocates  who love to dance.
The sports session by Ms. E.S. Bharathi was something that our parents wanted to know, but had no idea whom to approach. It was a God-sent for many parents who want to work on the potential of their children in the field of sports.
It was then the turn of our self-advocates to speak and how they blew the audience's mind with their articulate speeches and confidence. Our speakers, Ms. Devanshi Joshi who spoke passionately about how her job is her life and Mr. Sahil and Mr. Sharan who spoke about how physical activities have helped them
The next session was on Schooling and Education.  Ms. Deepa Garwa  spoke about one of the most important skills that parents rarely think about – Thinking Skills.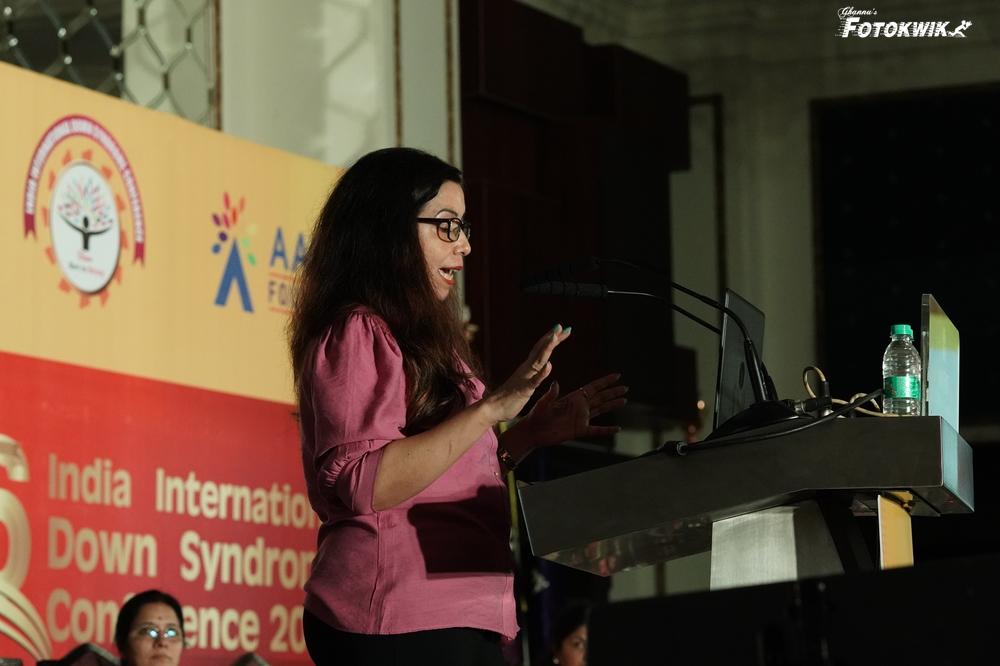 Other speakers included Ms. Hemamalini who spoke about Shadow Teachers and their importance and role.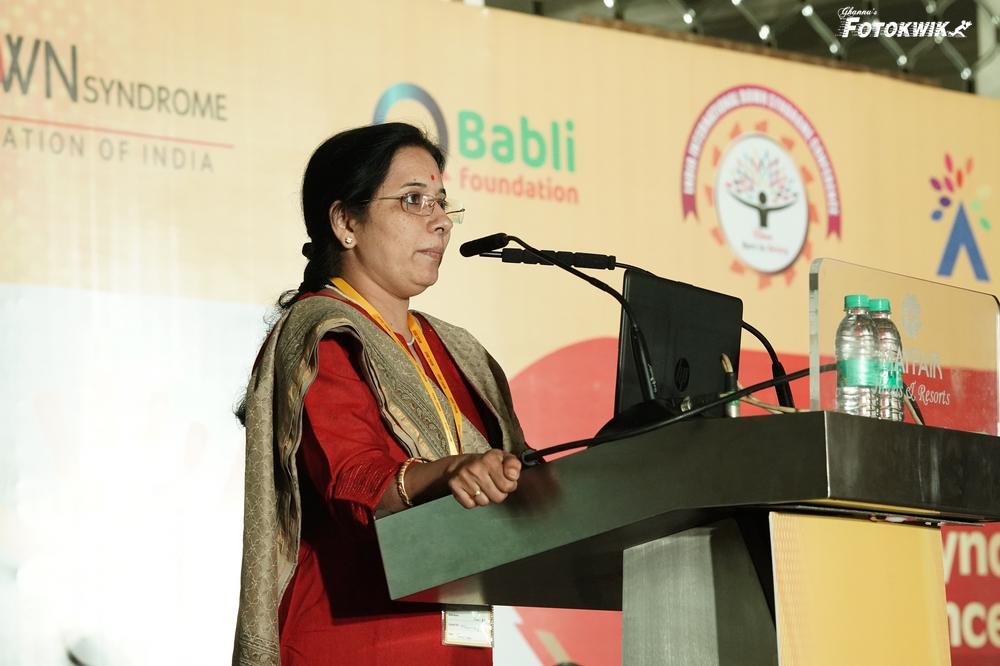 Dr. Nina Vaidya, an expert on independent living spoke about how one can develop confidence in our children and make them independent.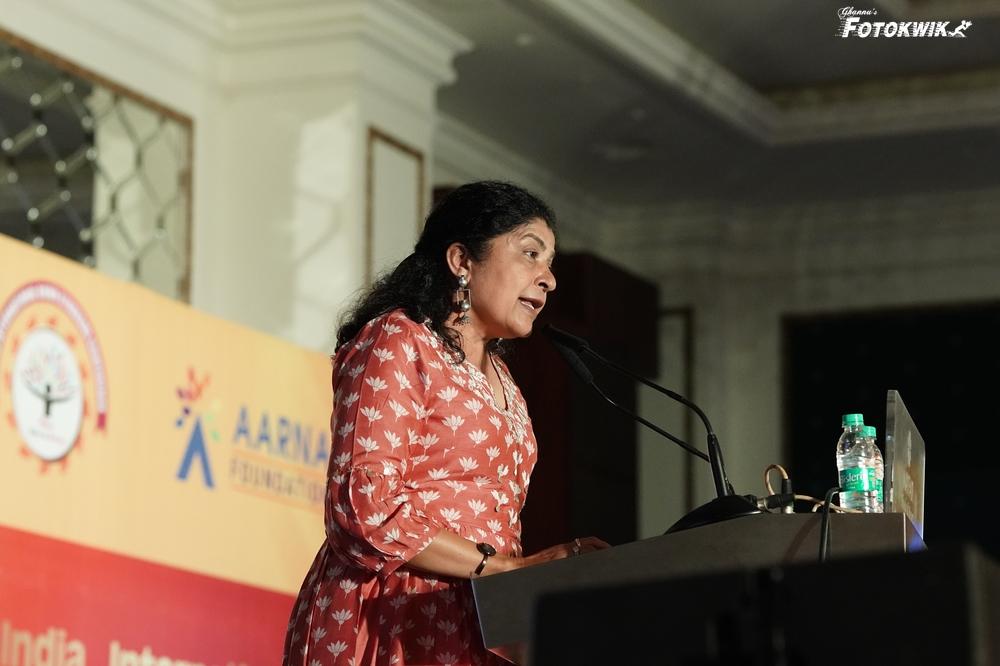 The mother daughter duo of Ms. Shweta Runwal and Dhriti spoke about how employment made them stronger individuals.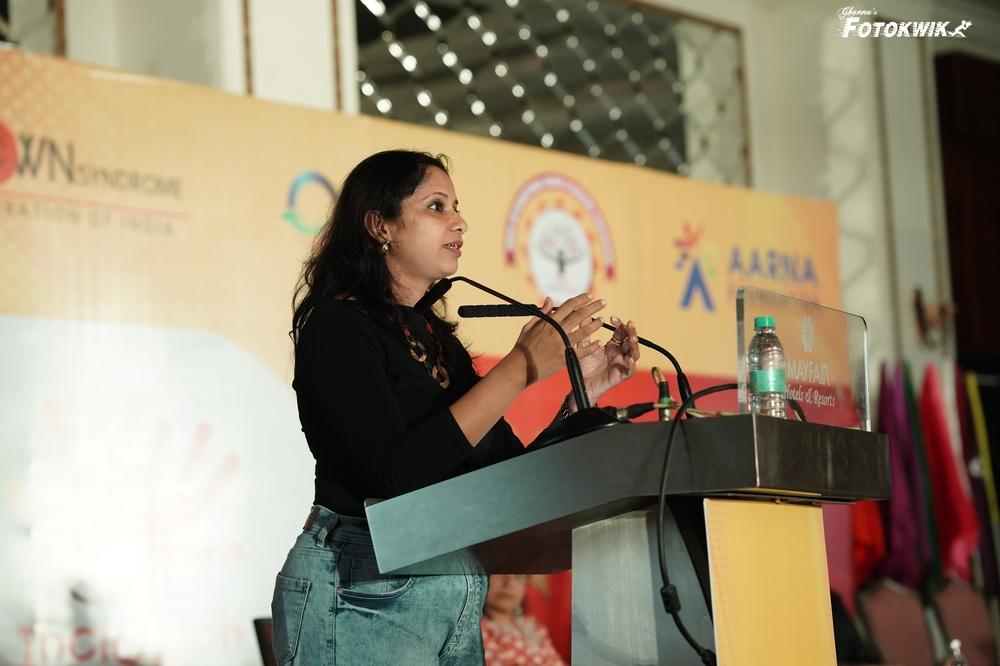 All of us want our children to be accepted in society. We would like to start it in schools. Ms. Meghana Surana spoke about Inclusive schooling and how it had helped her daughter Unnati become a stronger self-advocate.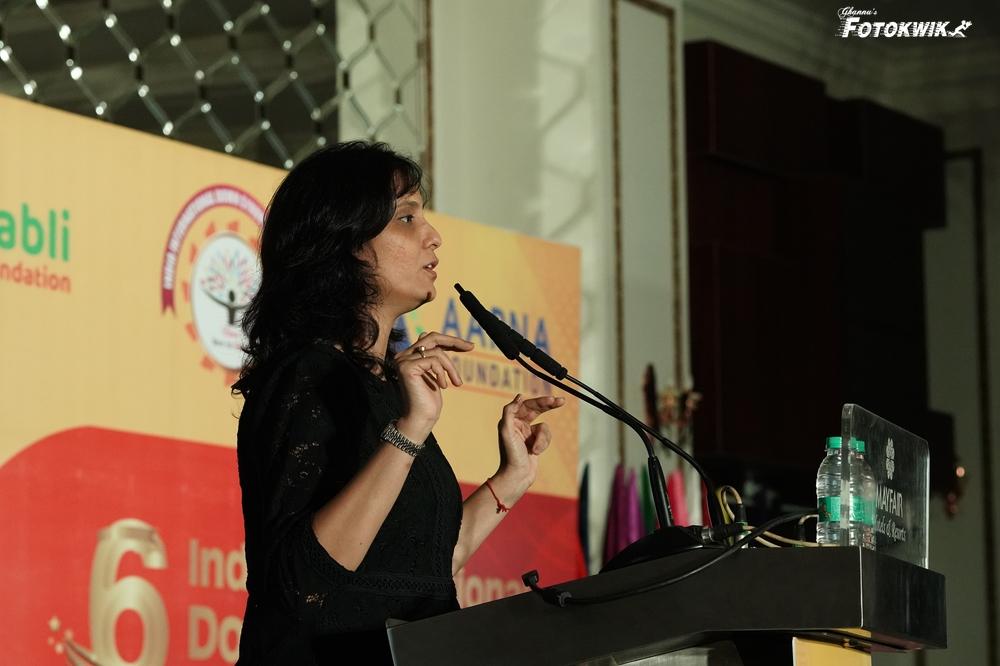 Mr. Aditya from Nayi Disha spoke about the resources made available at Nayi Disha for supporting people in getting the right information. (Pic 10)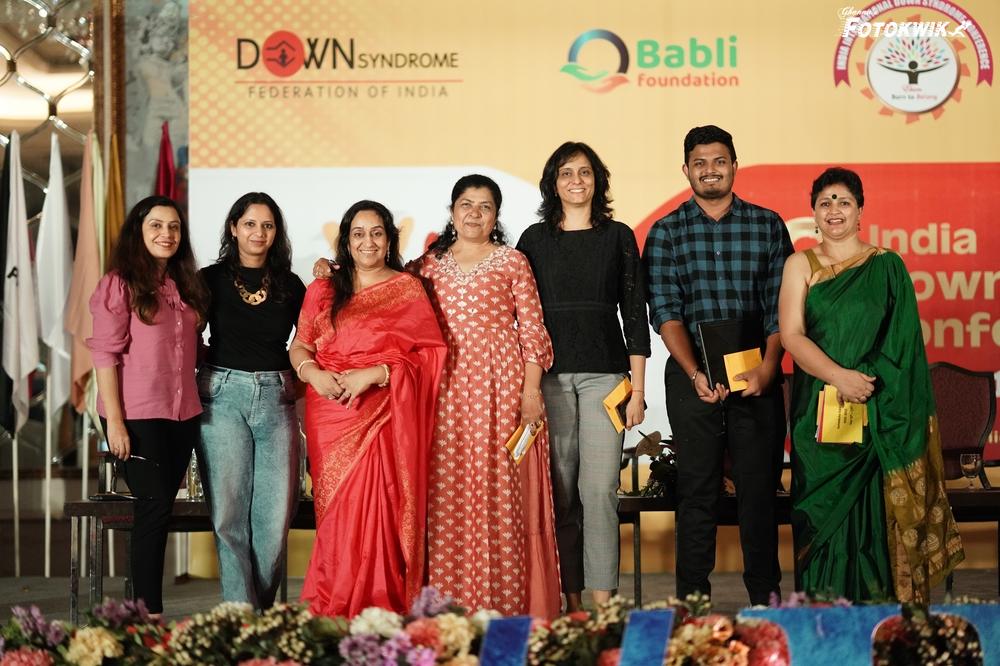 An Evening to Cherish
The evening event – the closing ceremony was a grand one. The venue was decked for the occasion
The Chief Guest of the evening was Mr. R. Prasanna, IAS, Secretary, Family Welfare and Medical Education Department, Government of Chhattisgarh. He was under the weather, but he still managed to give an inspiring speech to the audience with a promise to do more for persons with disabilities in the state. He was followed by Dr. Arun Dabke, Padma Shri Awardee, who spoke about the condition and also how to capitalize on technology to help persons with Down syndrome lead integrated lives in society.
Dr. Surekha Ramachandran spoke about soul connection with persons with Down syndrome. This was a lead in to the talk by Dr. Marieke De Vrij, whose speech is an enthralling 10 minutes of how we connect with our self-advocates with Down syndrome. Click on the link below to watch it.
The Vote of Thanks by Ms. Surbhi Agarwal was a heartfelt note. It was the end of 3 days of fun and laughter. Learning and joy. And the crowd seemed to want this to go on. But then all things do come to a close. But the event will go on..and everybody would be going back rejuvenated till we meet again.
The final formal item was IIDSC Awards Ceremony. The awards were given by the VIPs – Ms. Babli Ramachandran and Ms. Aarna Agarwal.
This year, there were no nominations, only awards for people who had made Covid times less painful for our group. The winners were those whose presence had helped push Covid to the background and who had helped make lives easier for all of us. The winners included:
Unnati Surana

Shivani Dhillon

Tejal Vikas Shah

Nina Vaidya

Parul Singh

Sameeksha Sajwan

Rekha Balgi

Anzer Mahjoo

Jigmet Lamo

Srilakshmi R

V. Mithula
This was followed by the Tribal Dances from the various states. What a grand closing it was. Every state had members dressed in their best and each state outdid the others – whether it was costume or performance. Thank God this was not a competition! The judges would have gone crazy trying to decide on the winners.
The curtain was drawn on IIDSC 2022. And a new dawn awaits us as IIDSC 2023 will open newer doors of opportunities for our self-advocates.
Check out our Photographs for a glimpse into the tribal dances…